Why Bands, Booths & Booze are the perfect combination for your weddings entertainment!
Choosing your entertainment for your guests can be a challenging task and many brides find this tough as they want to provide their guests and themselves with a day to remember. When considering the volume of guests at weddings these days, it is no wonder that we tend to feel overwhelmed with the responsibility of entertaining them.
What if you could choose two simple ways that are guaranteed to please all, take no time to organise and take away that feeling of responsibility to entertain.
'Bands, Booths & Booze'
The perfect match to entertain your guests and here is why!
Flow
Trying to nail this can be tough at weddings but by having these two aspects, developing a good flow can be easy. The moment after your wedding breakfast ends and band begins is generally the tough area to fill with activities. A photobooth can be an ideal filler to entertain your guests whilst the band prepare to play.
COST
Spending on games for your guests can be a big project and costly. The spend on bands and booths vary between £2000-£2500 depending on the quality of your choices and considering the time spent on organising these, it is worth the price. These things can be booked at the drop of a hat and are much less stressful than trying to create and design new games that require much thought, commitment and time.
TIMINGS
Bands tend to start from about 8-9pm depending on when your wedding breakfast ends, and they will take a break between each set. This is a where having a booth is perfect because the guests that dance all night will pop over and explore the booth during the breaks and the guests that aren;t keen on dancing early on and need a few more drinks down them, tend to spend more time around the booth.
KIDS
A great bit of feedback from guests is that the kids love a booth. They enjoy dressing up with the props and the touchscreen interactive elements keep them distracted whilst mum and dad go and let their hair down on the dancefloor. You will often find the kids at some point on the dancefloor with the props as well! Another top point was made that guests loved getting some family photos taken by the booth as this opportunity doesn't happen often.
EASE
Feedback from many brides is that they find it particularly stressful considering ways to keep the guests entertained throughout their wedding. It is so simple and stress free! Booking a booth can seriously keep your guests entertained for the duration of the evening and when they are not having selfie after group selfie, they will be dancing. And at the end of the evening, it shouldn't be too difficult convincing the band to play one last song and then slip over to have some group pictures with them!!
WINNER
Everyone loves music and generally after a few drinks most of your guests will be up on that dancefloor letting their hair down. Likewise, everyone loves a group photo and the props these days are so imaginative, they really can bring out the big kid in people. Speaking of kids, booths go down a storm with them to and often you tend to find them on the dance floor with these whilst the band plays - double win!
MEMORIES
Things that people will be talking about in years to come (including yourselves) will be your wedding band, food and entertainment. Sorry ladies, even your dress will be a distant memory to the guests, but not to you, so that still matters!
Overall I think getting the right entertainment is really going to make the night for you so this is worth the time and effort. There is some great talent out there and planning the band can be great fun because it gets you out the house and seeing plenty live music for a few months. Also, this genuinely will be something that will stay in yours and your guests memories for years to come.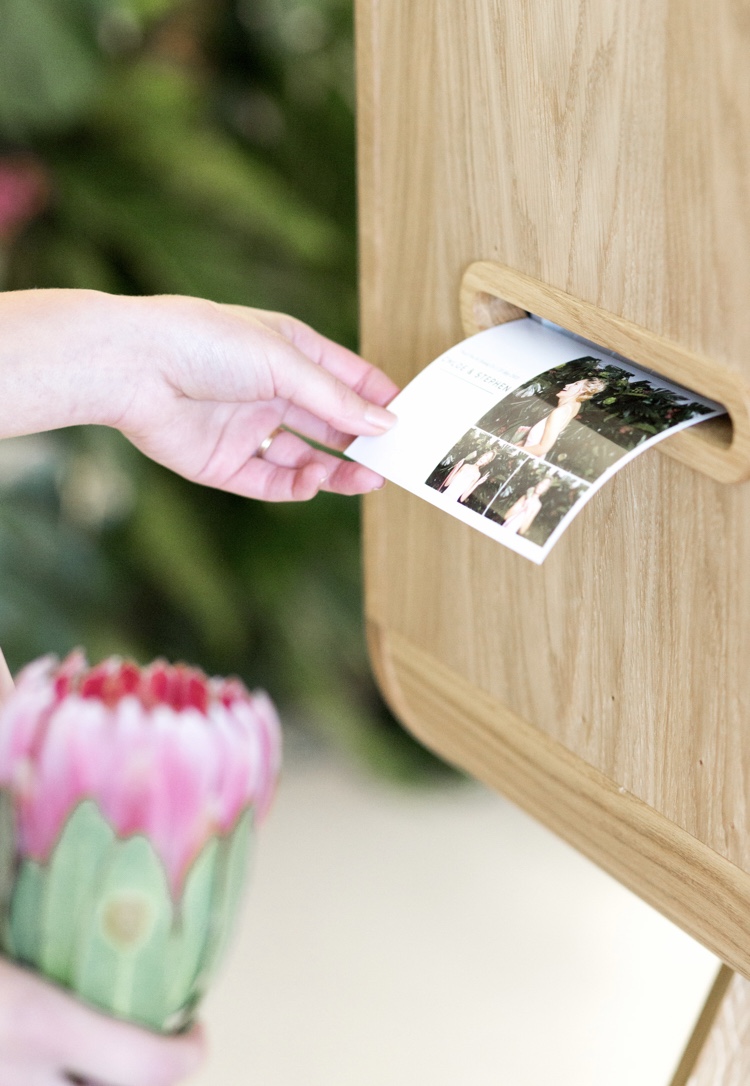 Capture your memories in style!